Click here to download the latest Ananda Kutir Outreach Funding Proposal.
The Ananda Kutir Outreach Project commenced in 1984. The project is run solely by volunteers and there are no administrative costs. All the funds received go directly into the project.
The goal of the Ananda Kutir Outreach Project is to assist those living in impoverished conditions in Cape Town, particularly the elderly, children and those affected by TB and HIV/AIDS by providing the following:-
Nutrition to enhance the body's immunity

Teaching practical lifestyle skills

Acting as a collection point for clothing, blankets and household items which are distributed regularly to those in need

Providing disaster relief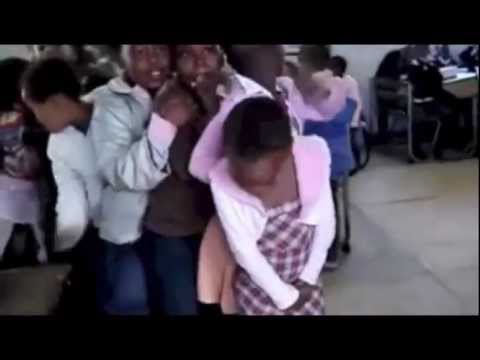 TB affects us All
On the 23rd April 1993 the World Health Organisation (WHO) declared TB a global crisis. In 2004 almost 15 million people were living with TB and the number is rising annually. The greatest increase in TB incidence worldwide is in the Western Cape of South Africa.
With HIV/AIDS now being experienced on global proportions many TB sufferers also contract HIV. A strong immune system can fight off the TB bacillus and HIV virus.
Since 1984 the Ananda Kutir Outreach Project has been reaching out to the disadvantaged communities of Cape Town by providing the following:
Food Deliveries
Food is prepared by volunteers at the ashram and delivered every Tuesday, Thursday and Friday to TB and HIV/AIDS clinics in disadvantaged communities of Cape Town. In addition food parcels, prepared by volunteers in their homes, are distributed to HIV/AIDS patients.
School Feeding
Volunteers prepare sandwiches once a week at their homes for distribution to school children.
Learning through yoga
Literature containing simple yoga breathing and lifestyle instructions are distributed to the patients
Clothing Distribution
The Ashrama is a depot for clothing, blankets, toys and domestic items in good condition. These are distributed among the needy.
Christmas Food Parcels
Annually special hampers as well as toys are donated to TB and HIV patients and their families.
Benefits
The following benefits have been observed in patients.
Patients are motivated to take their treatment regularly

Recovery rates are improved

Improvement in quality of life
Other Projects
The Ashram also assists disadvantaged persons to improve their situation.
Free Literature
The Ashram distributes free booklets for daily living entitled Serve, Love, Give, Purify, Meditate, Realise.
How can you, your Company or Organisation Help? All donations are welcome! You can give a once-off donation or you can have a monthly debit-order. Remember that no matter how large or small your contribution is, it will make a difference in someone's life! For donations see our Outreach Project payment methods, or for assistance contact us.